Digital front desk reception
Yes, indeed, you keep hearing the term 'digital'. The process of digital transformation has taken over the entire business world. Nowadays, most companies are taking the digital approach in the majority of their services.
'The advancement of technology in cloud adoption, Big Data, software defined networking, IoT (Internet of Things), virtualization, threat detection and security has increased the demand for solutions such as data entry services and other such digital services in every industry. In the present fast-paced business world, digitization and innovative software solutions provide the opportunity to create new capabilities, experience and unprecedented economic opportunity for businesses.' (managedoutsource.com)
For now, let's take into account the front desk receptions, which the majority of the companies own. They represent the first contact that you as a business partner / visitor / potential employee have with the company. They are the main point of checking in / out and providing info. Generally, as a visitor, you have to register your visit with your ID, before receiving a visitor badge. In many companies that haven't digitalized this part, the process is done through an physical registry and pen-made signature.
Cons
It's hard to follow the visitor flow
Poor experience with current check-in approach (pen & paper registry)
It's very hard to keep track of data and subtract reports
Poor impact and first impression on new visitors & business partners (brand association with outdated approach)
Now, let me tell you about my experience.
I was lucky enough to play one of the main roles in the front desk digitalization project for a small tech company one year and a half ago, in my freelancing period. I'll try to provide a quick high level overview of the development process.
The need for digitalization was there, so as an internal initiative, me and other work colleagues formed a great agile team (business analyst, devs and testers), made plans and kicked off the development (our approach was Kanban).
I was in charge with delivering the entire Android tablet client (in which the visitors are supposed to sign in) and developing other backend / frontend components with React Web and Spring Boot. I've chosen Android due to my past experience and I thought it would be a great fit in our situation. In the development process, I've used the following:
Java with main Android packages
Material Design by Google
Custom made animations and splash screen (with swipe feature)
RetroFIT library as REST API Client (cheers Square!)
ButterKnife for binding views
Digital signature
Others …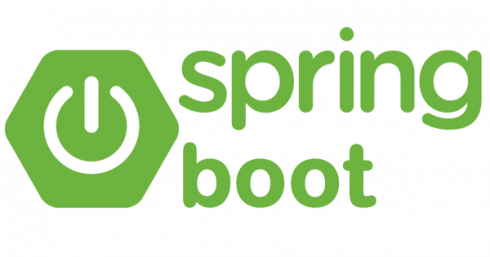 For the server-side part, we used up-to-date Java technologies:
Spring Boot
Spring Data
Spring Security
Spring Web
PostgreSQL Database
Apache libraries for dealing with PDF and Excel documents
Others …
For the front-end web side, we went on with React because it allowed us to create the desired view layer for our application.
The flow of the application is pretty straight-forward:
The visitor arrives at the front desk reception, signs in on the tablet with the required data (the visitor can be new or recurring), then the data is instantly received by the web application (with a dashboard) which is managed by the receptionist, goes through a quick validation process and then the visitor gets an access badge assigned (also, the visited person get automatically notified by message).
The web application allows for visits management, generation of reports, live dashboard with statistics and much more facilities. We've even added some options for the employees (in case of badge forgotten/lost cases). Of course, the application has more functionalities, but, as I previously said, I just provided a quick overview.
The feedback received in the testing phase was great. Everyone who was involved in the reception process has appreciated the increase in experience / efficiency / utility. With that said, I see a positive outcome and my key takeaways about what has been improved after delivering this project are:
Faster & updated check-in process
Self driven interaction
Increase engagement with the visitors and business partners
Great welcome impression
Raise brand digital awareness
Easy way to generate specific reports
Having a dashboard with live statistics
Employees are quickly informed of upcoming visitors
Better insights gathered from data
In conclusion, I'm glad I played a major role in this project and learned a lot throughout the process. Digitalization is indeed the way to go nowadays.
*company YXAX is fictional, the details presented are just high level, in order to avoid displaying any confidential/sensitive data of the entity for which I did private work one year and a half ago.